Bus Transfers To and From Singapore Airport



Buses to and from Changi Singapore Airport with Bus Routes and Times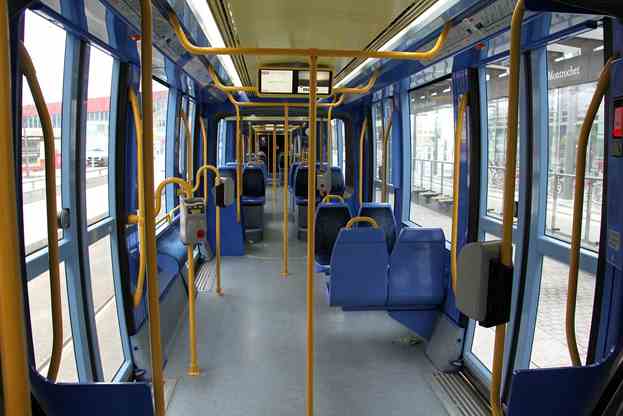 Airport buses leave from all the main terminals of Changi Airport for city destinations. The bus fare is just S$9.00 per adult ticket and $6 for a child aged 12 or less. SBS and SMRT airport buses drop passengers off outside the main hotels in Singapore.
It is possible to plan bus routes and journeys beforehand by visiting the official website at https://www.sbstransit.com.sg/, where not just the time table is displayed but also valuable information about the whole network and the best bus connections.
City bus line 36 operates between Singapore city and Singapore Changi Airport. A single fare for bus line 36 costs $2.00 for an adult ticket; the bus ride with this service takes around one hour to reach the airport, so for passengers pressed for time it will be more convenient to take the actual airport buses. Airport buses from Singapore Changi Airport take just 30 minutes to reach central Singapore, which is less than 20 km distance from the airport.
Bus line 36 drops passengers off at the three main terminals, but not at the Budget Terminal, which will be demolished later in 2012 to make way for a new fourth terminal. Passengers need to have the exact fare ready when boarding the bus service 36, as the driver doesn't return change to passengers.
Passengers headed for the Budget Terminal should exit the bus at Terminal 1 and board the free Skytrain which links the main terminals with the Budget Terminal.
Free shuttle buses from Singapore Changi Airport also transport passengers between the districts Bedok, Sengkang and Changi Business Park and the airport compound.
SBS Transit actually owns 75% of all the scheduled bus services in Singapore – from the Singapore Changi Airport buses to services that travel out into the country. In total there are some 250 different services supplied via 3,000 buses. Nearly all, 97% to be exact, of the buses are air-conditioned, an important feature in a country that is hot and humid for most of the year.
Several express bus lines and special services operate just to the most visited districts, such as the Chinatown Direct, Stadium Direct and Nite Owl services for example.
SMRT buses from Singapore Changi Airport cover the remaining network. There are 47 trunk services and a special service – no. 926 – which runs to Singapore Zoological Gardens. The SMRT network also operates 20 feeder services, meaning there are direct links between important districts of the city that also interconnect with MRT train lines and other bus interchanges.
The SMRT shuttle services operate between city centre locations and important places like the Resorts World Sentosa complex, while the Nigh-Rider services NR1, NR2, NR3, NR5, NR6, NR7 and NR8 provide night time coverage of Downtown Singapore.
Coaches
A cross-border service operates between Singapore Changi Airport and Johor Bahru in Malaysia. The Transtar Cross-Border Service leaves daily from coach stands at the main terminals and the Budget Terminal.
One way tickets from Johor Bahru to Singapore Changi Airport are charged at RM 7.00 for adults and RM 3.50 for children. The return journey is charged at S$ 7.00 and S$ 3.50 respectively. Coaches leave every 60 minutes commencing their day at 8.15 am from Singapore Changi Airport and from Johor Bahru coaches leave at 5.00 am daily.